Why We Use Stainless Steel?
Every CAPSI capsule is crafted from stainless steel. Stainless steel offers the perfect balance between form and function — durable and wear-resistant with the sleek minimalist beauty of kitchen appliances and tech products we've come to love.
Design that's Easy to Use and Durable
We all love ourselves a great coffee, but when it comes to brewing a cup at home, most of us find it intimidating and time-consuming, and end up getting our fix elsewhere. But it doesn't need to be difficult — all it takes is a selection of freshly roasted and ground beans. Load the roasted and ground beans into the Capsulier, close the lid, and push the lever, you'll have a capsule ready for use. It couldn't be simpler.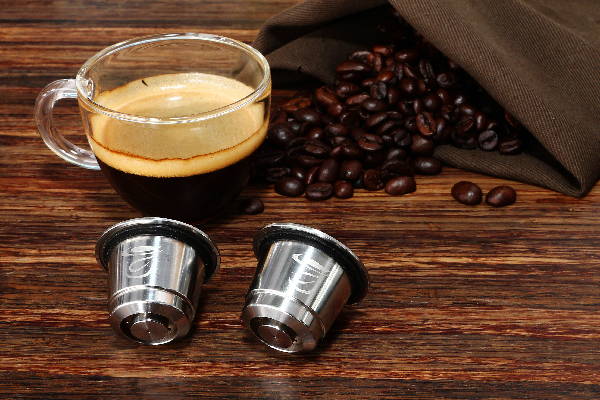 By 2014, Nespresso had sold more than 28 billion coffee pods worldwide, enough to circle the equator over 30 times. All of that, without exception, ends up in the landfill. Switch to Capsulier's eco-friendly reusable capsules to cut down on this unnecessary waste.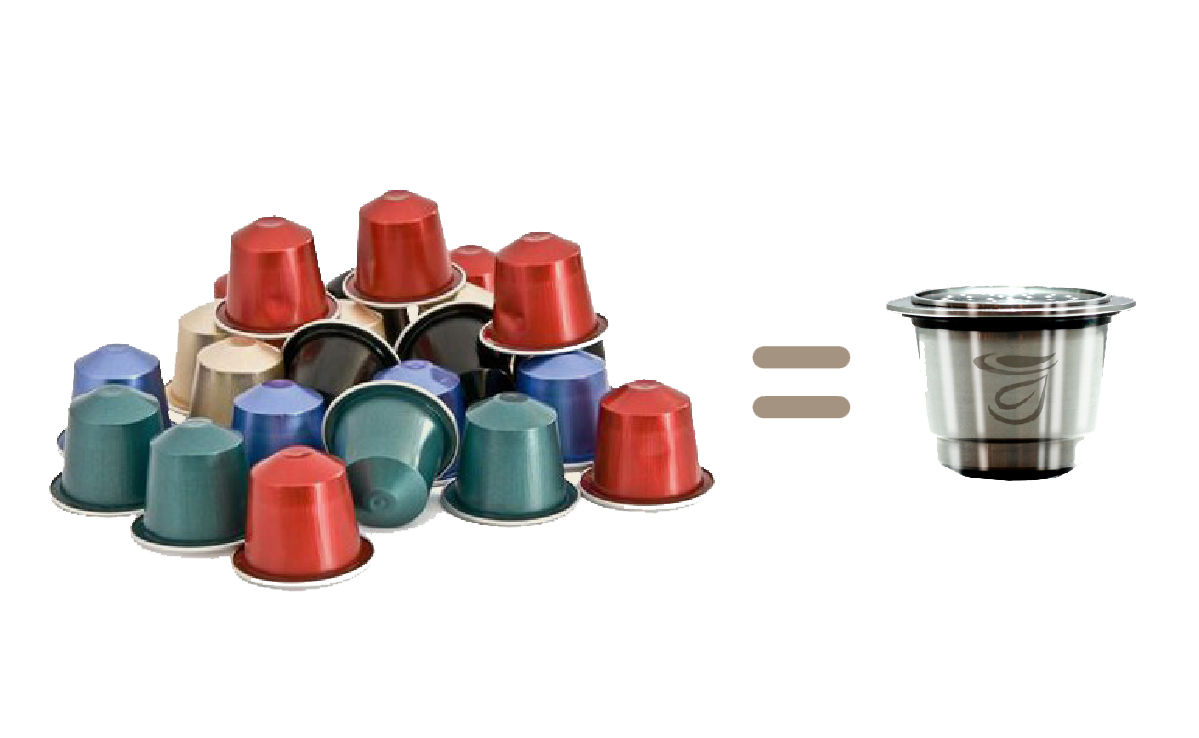 Paired with a Nespresso machine, enjoy a better quality cup without much more effort. Sure, it takes a bit more in terms of upfront investment, but any good barista will tell you of the importance of a great set of tools. Once you're set up, each capsule comes in at little over 10 cents, that's 7x savings compared to a lifetime of Nespresso capsules, and a nearly infinite variety of ingredients to play with.
37mm(W) x 37mm(D) x 26.7mm(H)
37mm(W) x 37mm(D) x 26.7mm(H)
37mm(W) x 37mm(D) x 26.7mm(H)